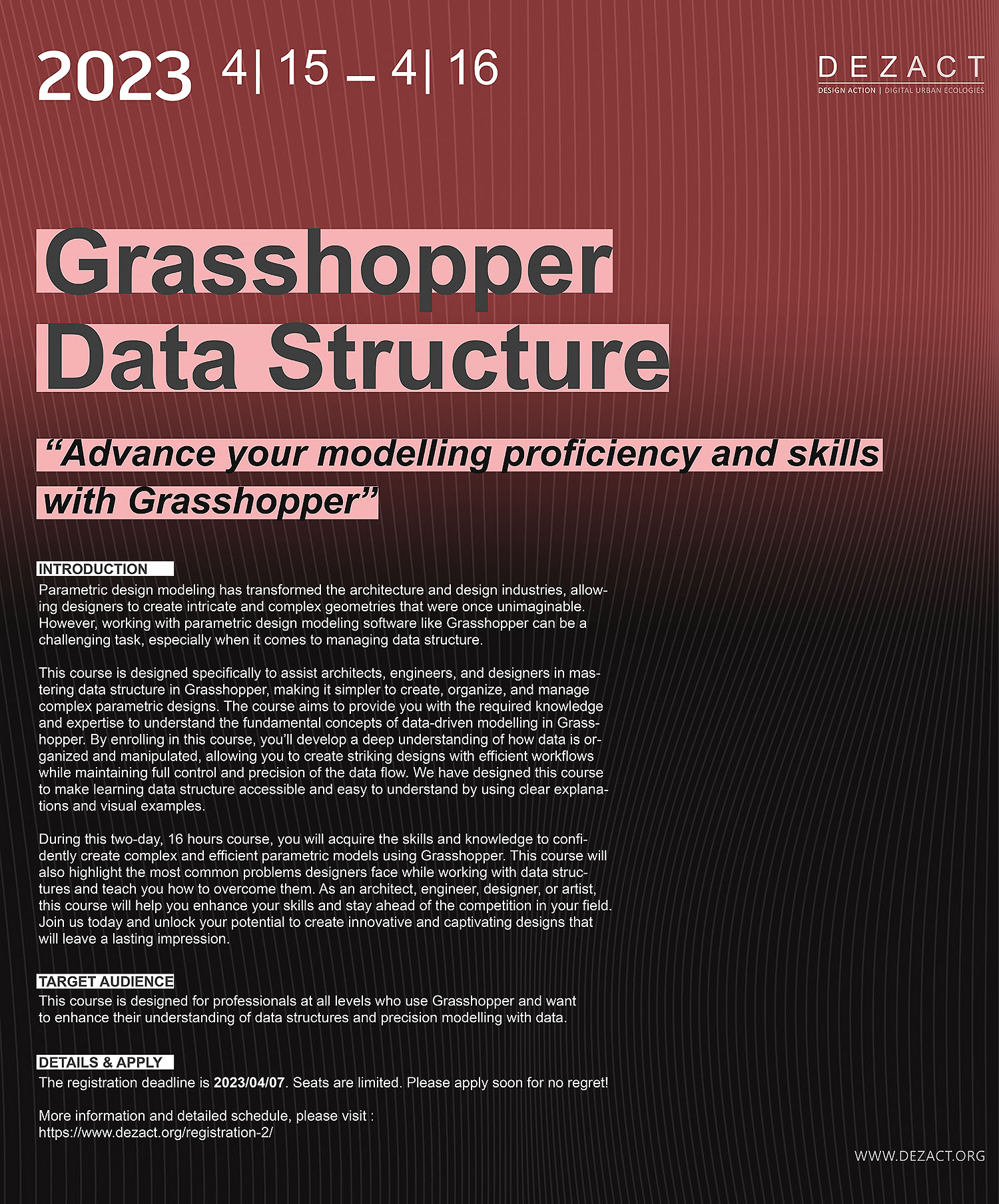 "Mastering Data Structure in Grasshopper," you'll gain an in-depth understanding of how to efficiently create, organize, and manage complex parametric designs using Grasshopper. With clear explanations and visual examples, you'll acquire the skills and knowledge to confidently create intricate designs with efficient workflows while maintaining full control and precision of the data flow. Say goodbye to the common problems designers face while working with data structures and unlock your creativity with ease.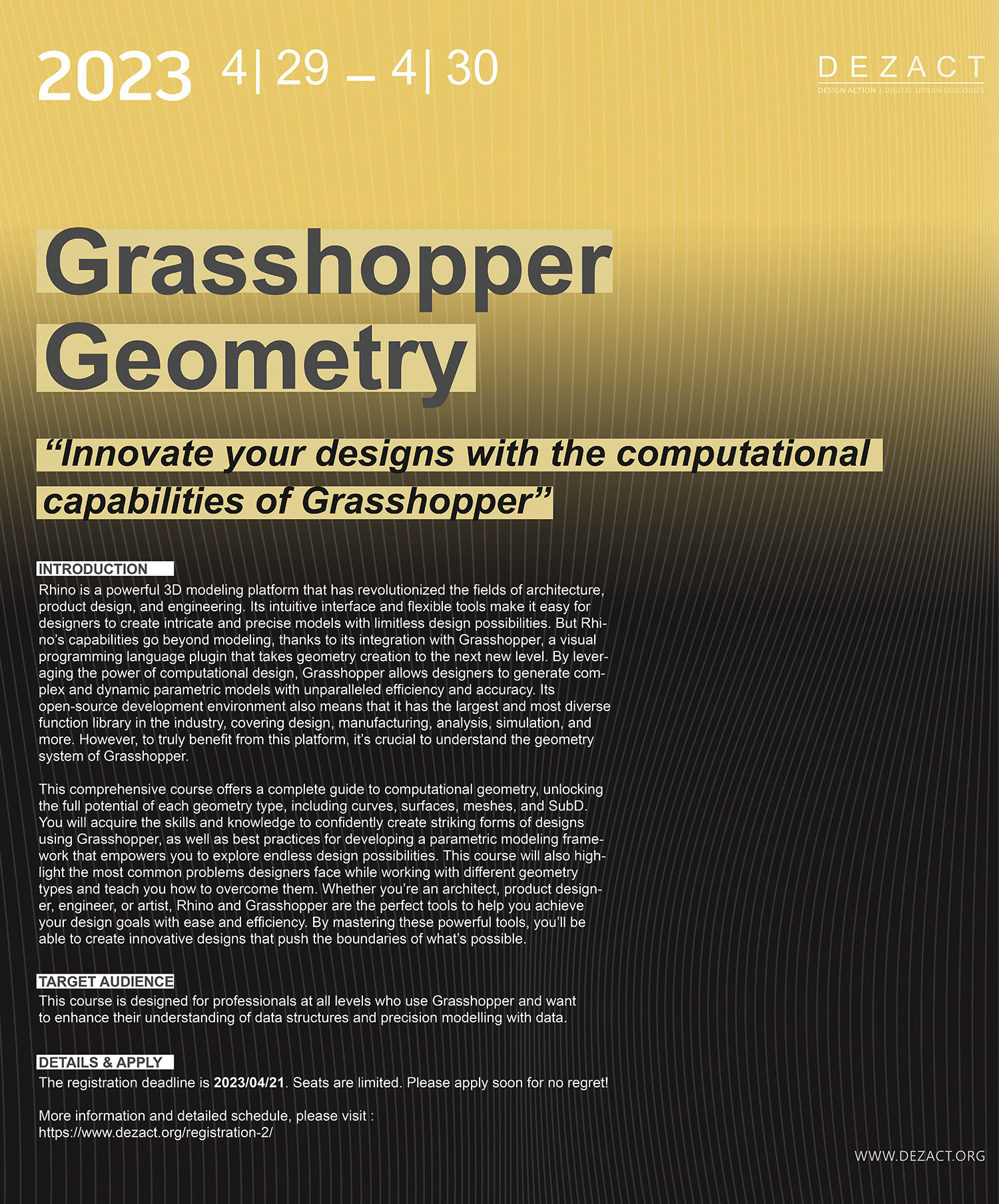 "Computational Geometry with Grasshopper," offers a complete guide to unlocking the full potential of each geometry type, including curves, surfaces, meshes, and SubD. With this course, you'll gain the skills and best practices to create striking forms of designs using Grasshopper. Master the powerful tools of computational design to explore endless design possibilities with ease and efficiency.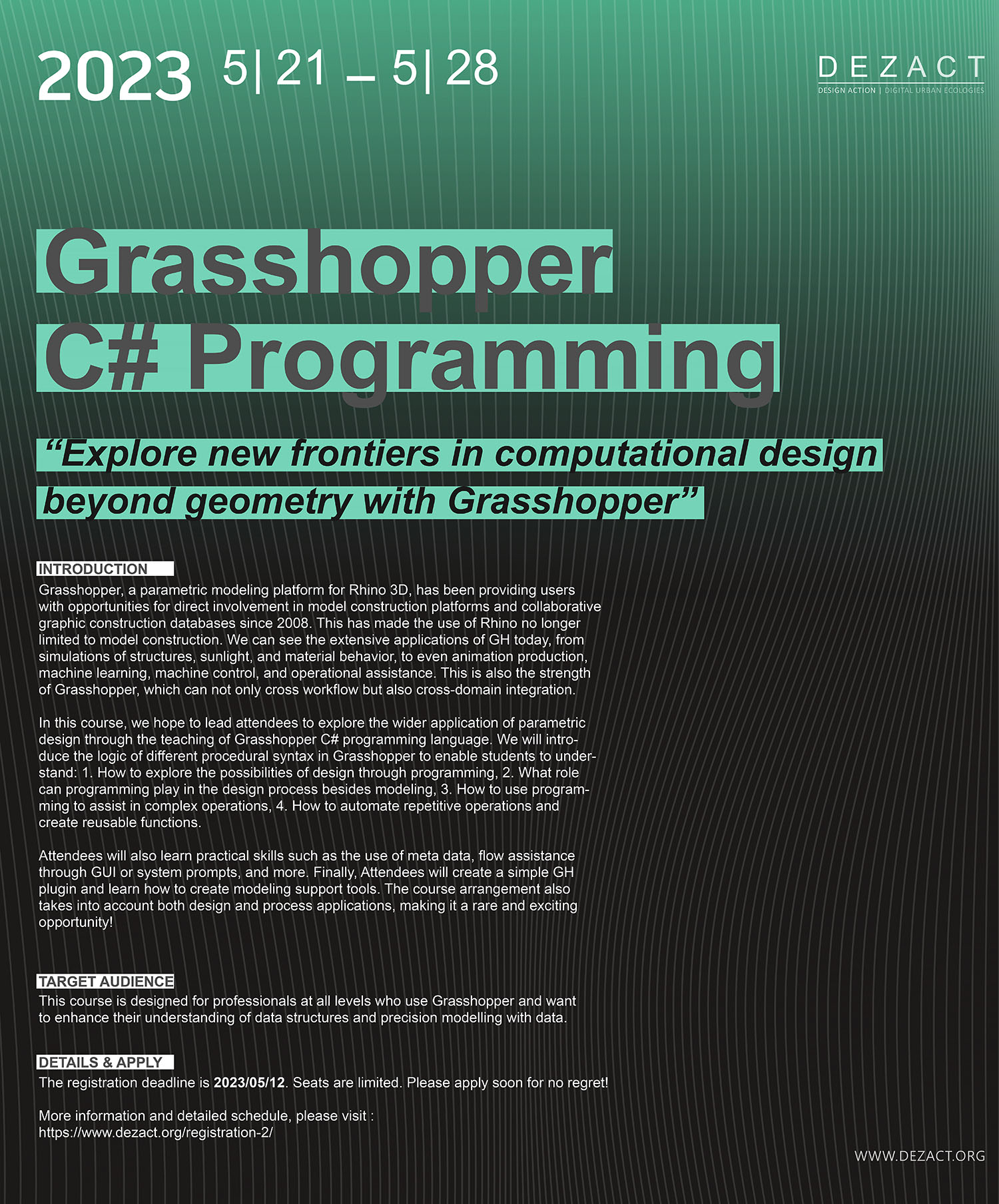 "Grasshopper C# Programming for Parametric Design," you'll learn how to automate repetitive operations, create reusable functions, and build modeling support tools using the programming language of Grasshopper C#. You'll discover the endless possibilities of design through programming and explore how programming can play a crucial role in the design process besides modeling. By the end of the course, you'll have created a simple GH plugin, learned how to use meta-data, flow assistance through GUI, and more, and will be empowered to explore wider applications of parametric design.